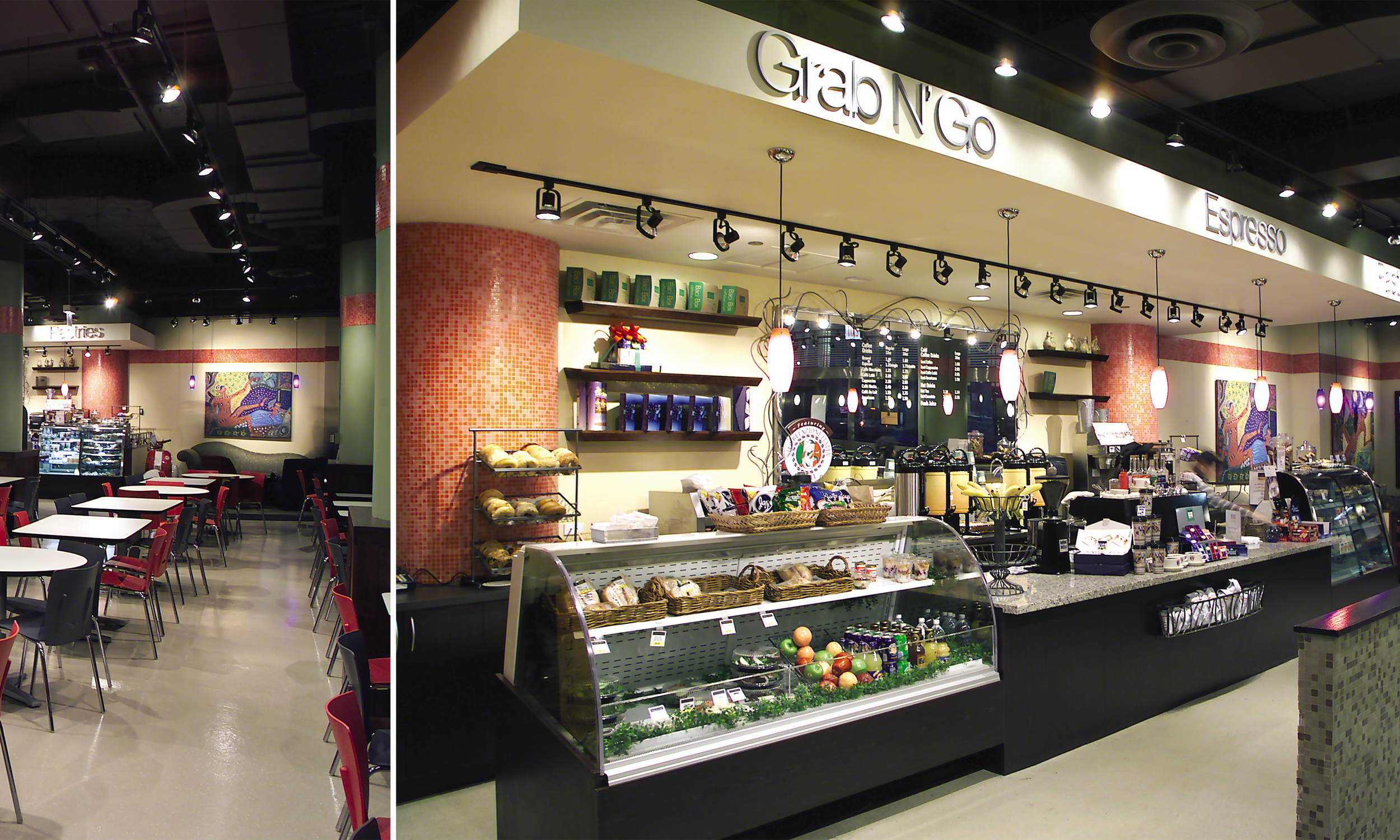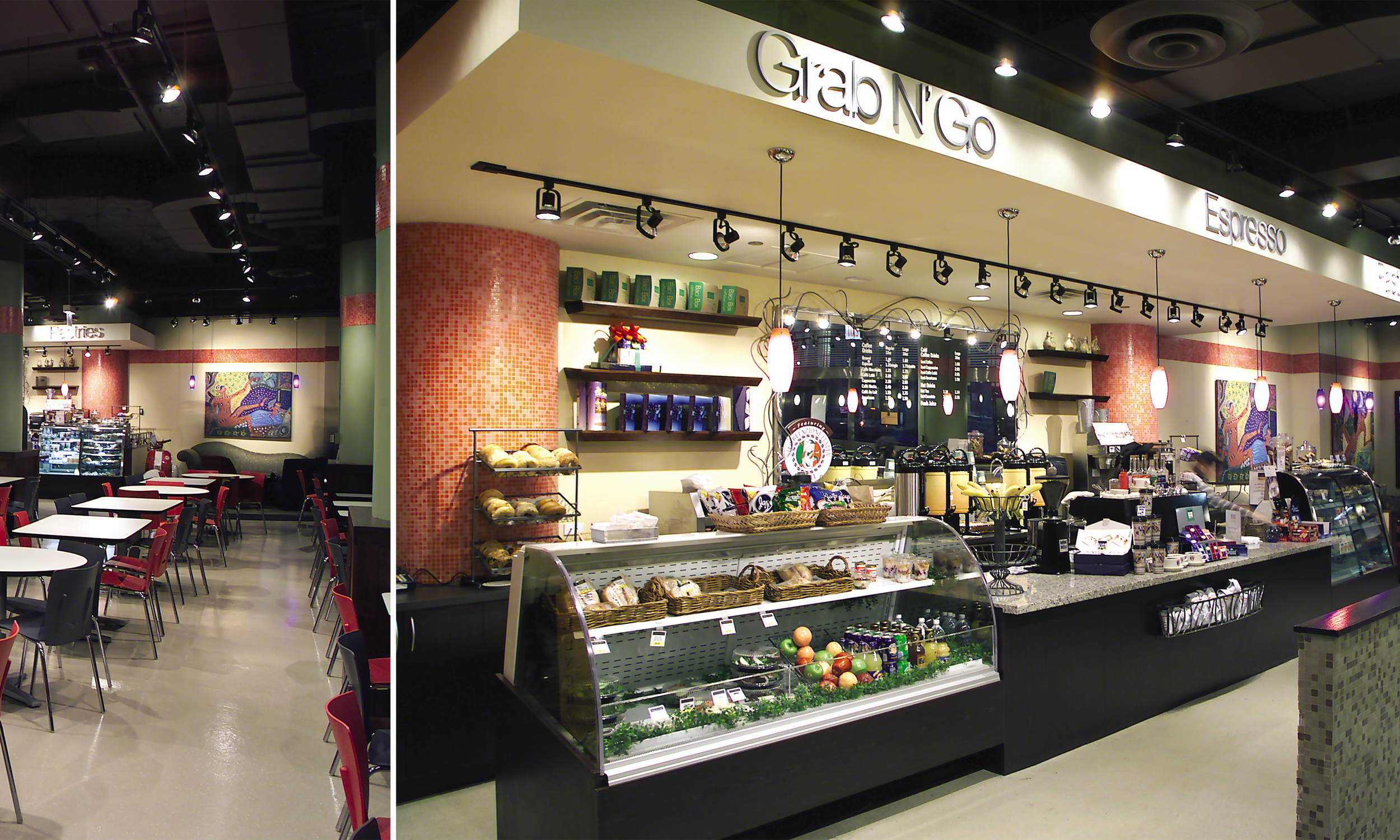 Completed in May of 2001 at a cost of $200,000, this economical restaurant design focuses on the flow and experience of the patron as they enter the space, select their food and dine.
The space highlights Caffe Baci's signature pizza by utilizing the structure to frame and showcase the food preparation. It contains 2,500 sq. ft. of serving and dining space and a 3,000 sq. ft. back-of-house kitchen.
Simple but lively finishes and lighting were used to add scale and allow for a perceived ceiling which remains open to the building's mechanical system.