Private Residence on Superior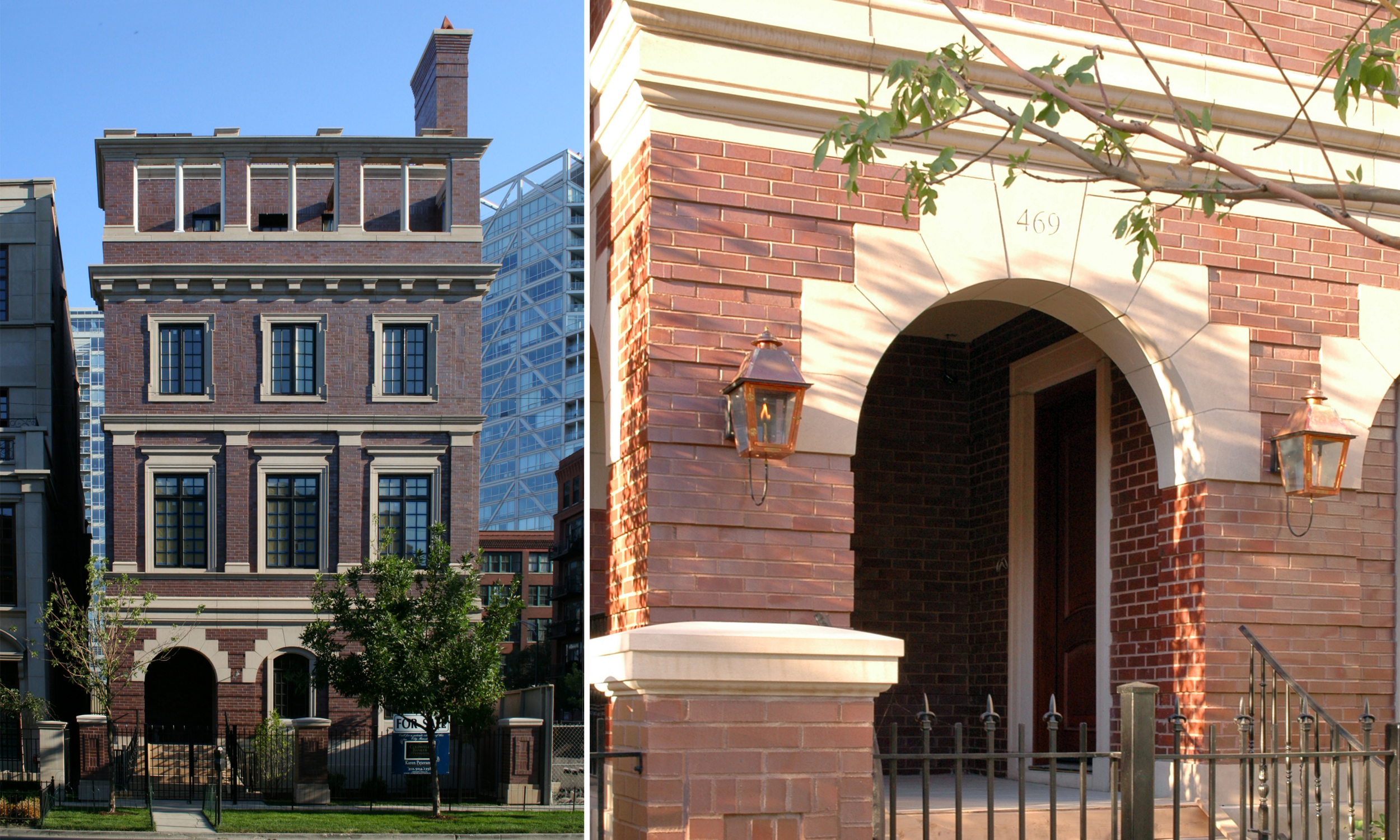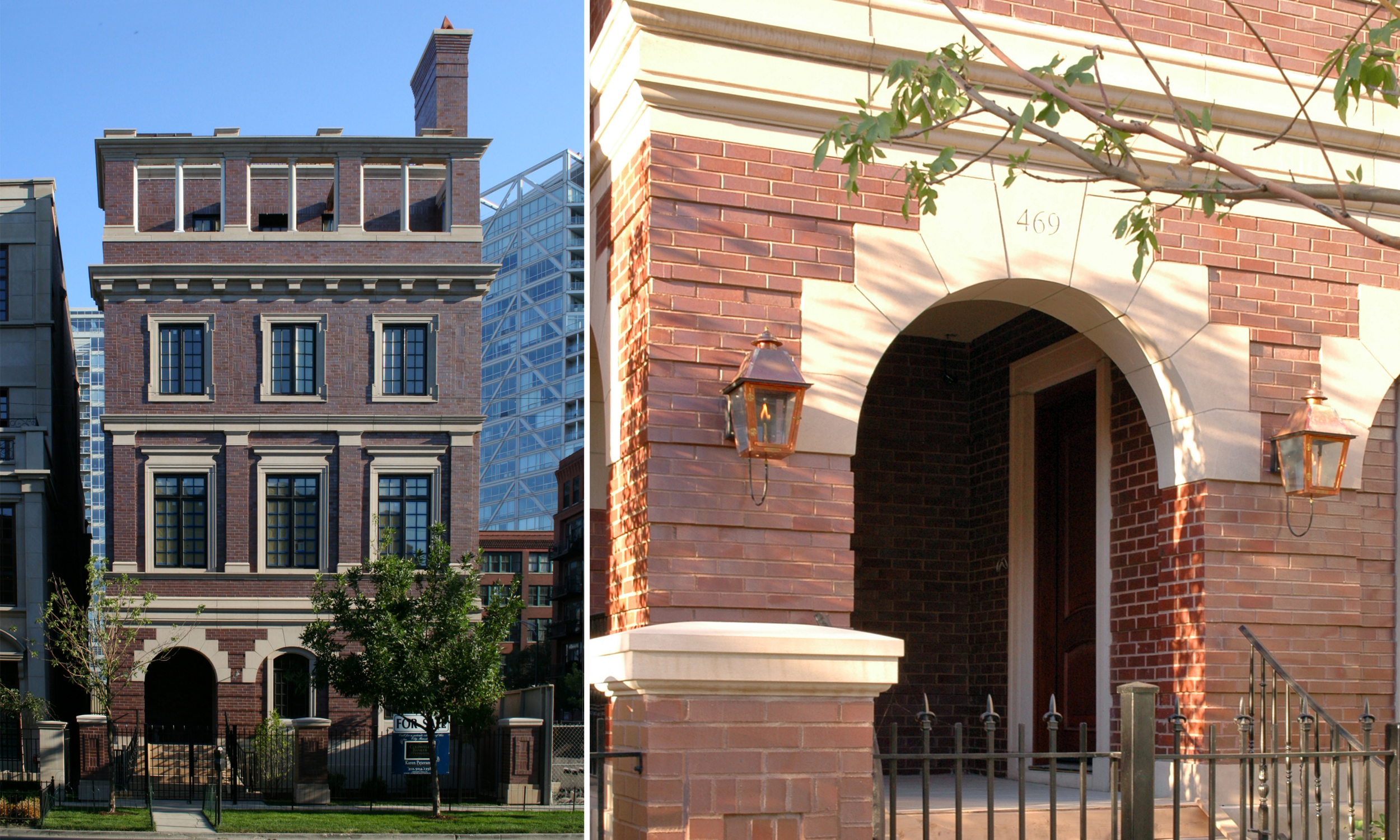 An 11,000 sq. ft. home with attached 3-car garage on a wide but short 33'-0" x 109'-0" lot, built as part of a planned development of the old Montgomery Ward properties in River North.
Generous layout maximizes interior space; each plan steps back at the rear of the home offering expansive roof decks with panoramic views of the city skyline at every floor.
Elegant brick façade with substantial custom limestone detailing, inspired by the Palazzo Cicciaporci in Rome.