Private Residence on Willow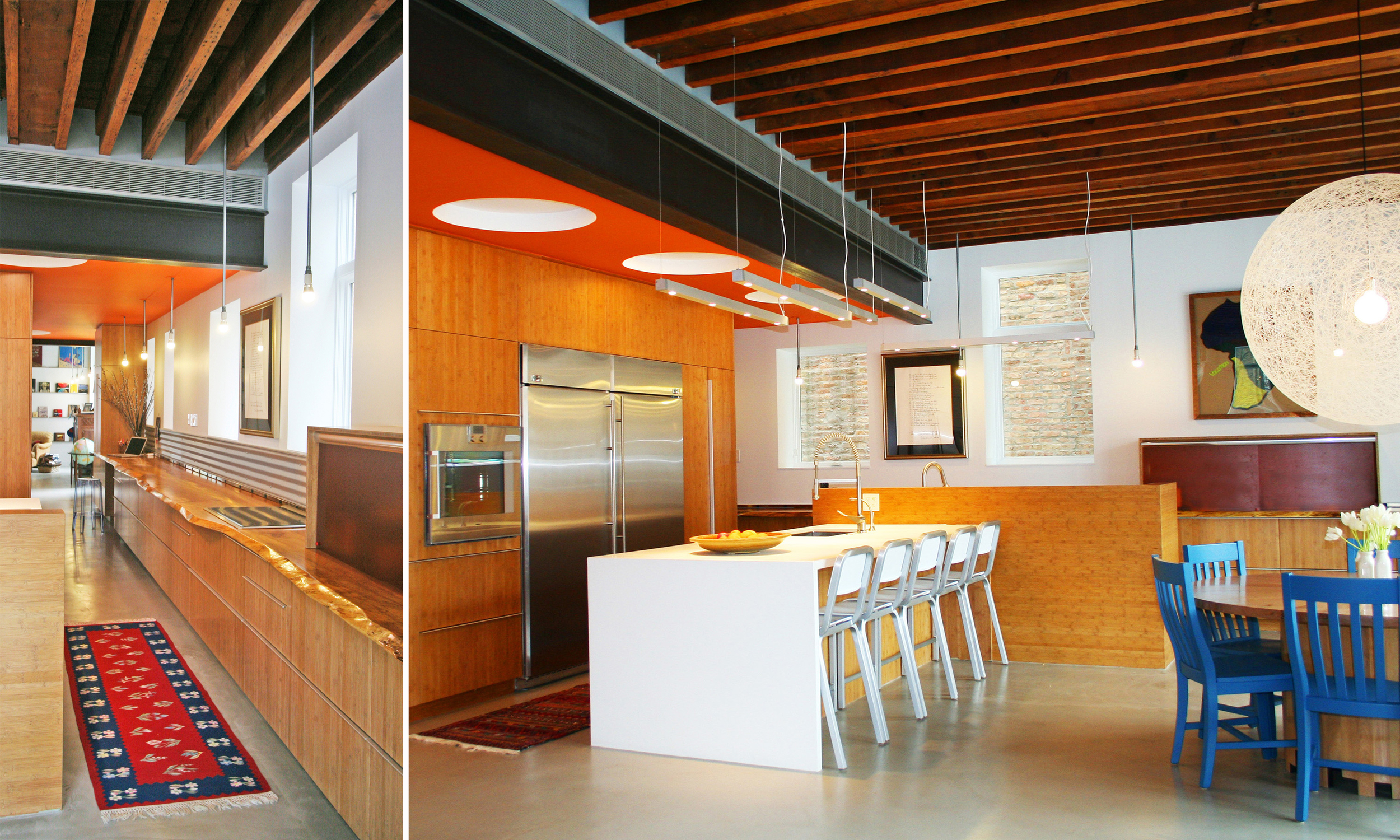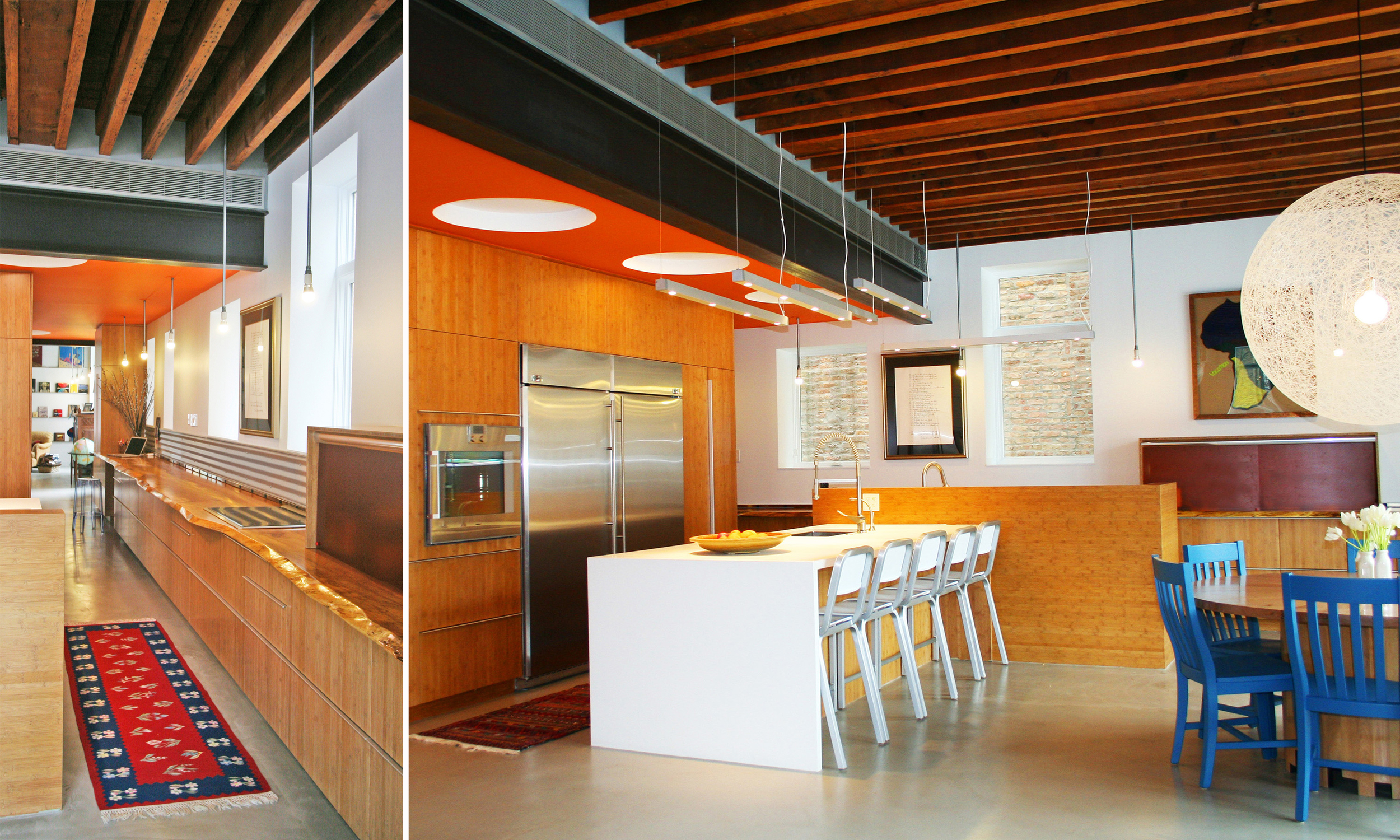 Winner of a 2010 Design Award of Merit from the Association of Licensed Architects, and a 2011 Watermark Grand Award from Builder Magazine and Custom Home Magazine.
This school building from the 1880's was converted into a home for a family of seven. The project received its permit under the Chicago Green Homes program, which recognizes exceptional commitment to sustainable technology and features.
Incorporated into the design were geothermal and solar systems, radiant heating, Solatubes which bring light deep into the heart of the house, Energy Star appliances, open- and closed cell spray foam insulation at the walls and ceiling, a laundry room with a radiant drying wall and massive skylights, and a recycling center. All of the cabinetry and barn doors were custom made of sustainably-harvested bamboo plywood. Wood-paneled walls and ceilings, wood flooring, many countertops and pieces of built-in furniture were crafted from wood salvaged from the house and re-purposed.
In addition to the architecture, SGW designed all of the interiors of the home.